Welcome! Membership Renewal from China —— Maximum Express Co., Ltd.
Time:2023-09-12 Publisher:Kevin Num:1287
It is our great honor to announce that Maximum Express Co., Ltd. has renewed GLA Family as a golden member from China ,If you need China service, you can feel free to contact Ms. Irene Wang.

About Maximum Express Co., Ltd.
Our service includes global sea transportation air transportation importation service exportation service interlor transportation in China relay as well as triagle trade.
Maximum Express assigns specialists with integrated equipment to oversight each step of transportation and the custom declaration for the fastest process and able to provide the best service quality to our customers.
Their Services Include:
Sea freight forwarder , Air freight forwarder , LCL

Break bulk , Heavy-lifts chartering , Oog containers

Distribution , Inland transport , Custom brokers , Warehousing , Packaging, Vessel agent
Let's warmly welcome Maximum Express Co., Ltd. to renew GLA Family from 2023 to 2024.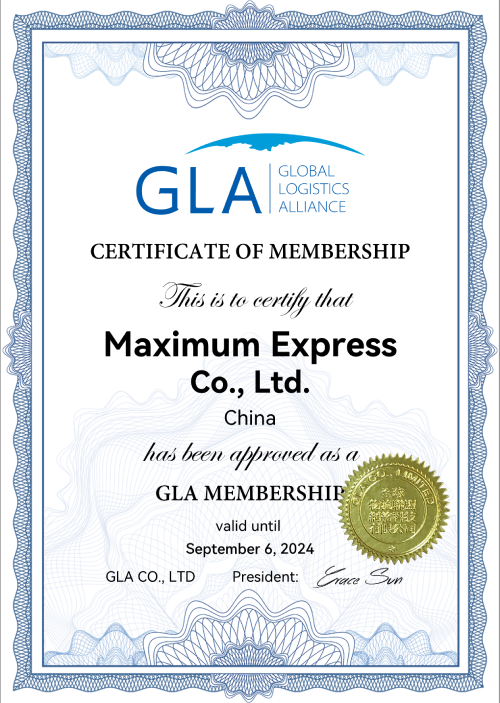 Prev:Welcome! New Golden Member from India —— Stanship Logistics Pvt LtdNext:Welcome! New Golden Member from Kuwait —— Gersen International