Welcome! New Golden Member from Mauritius———— MAGNUM CARGO (MAURITIUS) PVT LTD
Time:2022-11-22 Publisher:Kevin Num:371
It is our great honor to announce that MAGNUM CARGO (MAURITIUS) PVT LTD has joined GLA Family as a golden member from Mauritius ,If you need Mauritius service, you can feel free to contact Mr.Patrick - MEYEPA.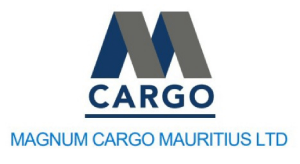 About MAGNUM CARGO (MAURITIUS) PVT LTD
M-Cargo Ltd is a dynamic freight forwarding company based in Mauritius. We seeks to provide customized services to its clients seeing to their logistics needs in a cost-effective way and allowing them to focus on their core businesses. We encourage our team to manage excellent relationship with the clients and partners based on integrity and ethics. Magnum understand the importance of each shipment and always aim to go above expectations to deliver excellence. We do also provide Logistics services to our clients namely: Warehousing solutions stock control stock management pick and pack services.
Their Services Include:
Sea freight forwarder, Air freight forwarder, LCL, Perishable Shipments, Live Animal shipments, Others

Distribution, Inland transport, Custom brokers, Warehousing, Packaging, Insurance services
Let's warmly welcome MAGNUM CARGO (MAURITIUS) PVT LTD to join GLA Family from 2022 to 2024.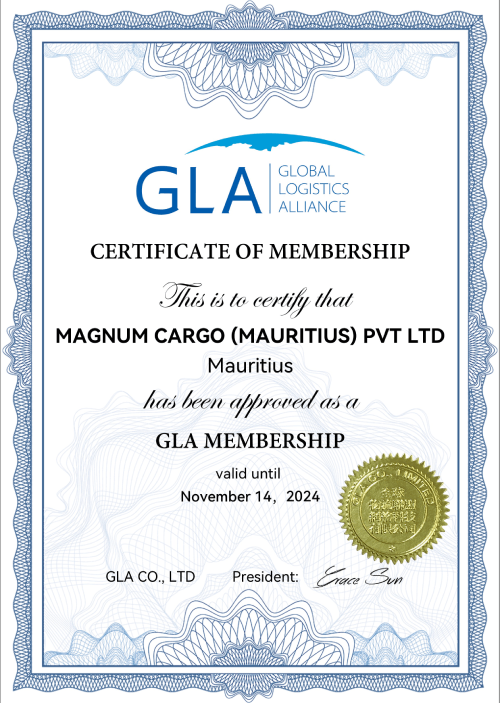 Prev:Welcome! New Golden Member from UAE ——— DEVOTED SEA SHIPPING LINES AGENTS L.L.CNext:Welcome! Membership Renewal from China ———— Ginter Logistics Service Co., Ltd