2018 the 6th GLA Panel Discussion Wonderful Review
Time:2018-10-22 Publisher:Amy Num:373
The Panel Discussion of the 6th Global Logistics Conference was held in Marco Polo Hotel, Shenzhen, China in the morning of Oct 12th. Mr.Helmuts Kols , counsellor of the embassy of Latvia, Mr. Alexi Gunasekera ,counsellor of the embassy of Sri Lanka, Mr. Kangyi ,senior consultant of the Silk Road Promotion Center for International Production Capacity Co-operation, Mr. Xie Yangjun ,director of the Silk Road Promotion Center for International Production Capacity Co-operation, Mr. Liu Aimin, chairman of China-Africa Teda Investment Co., Ltd., Mr. Liu Hao, chairman of Beijing Pauway Generator Technology Co., Ltd., Mr. Dr. Mostak Ahamed Galib ,foreign expert of The Belt and Road, Mr.Ravi Nayar, India logistics enterprises representative and Mr Luis Comte, Chile logistics representative attend the conference, they start discussion and conversation 1. How to achieve better coordinated development and sharing between industries, 2.Sharing own successful experiences, 3. How can logistics enterprises integrate into the environment of "The Belt and Road"。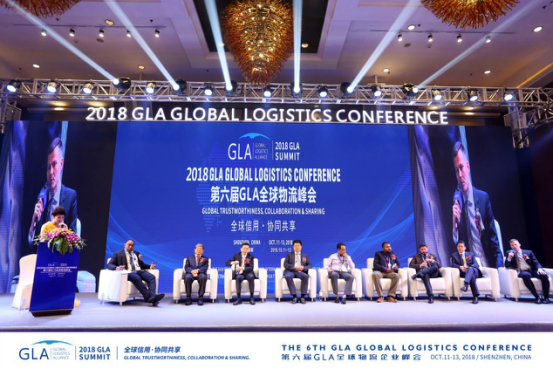 Panel Discussion Scene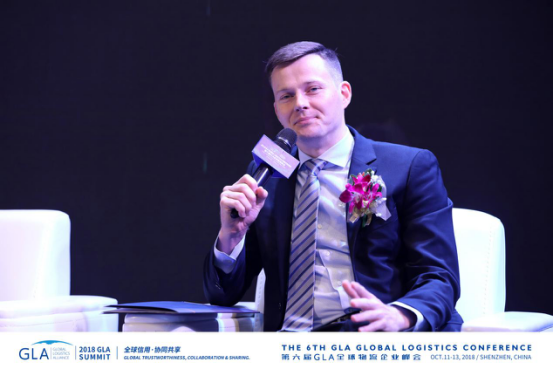 Mr.Helmuts Kols , Counsellor of the embassy of Latvia
"We will face many opportunities and challenges in the future. Logistics industries are facing transformational development. In Latvia, logistics accounts for a large part of GDP. By enhancing communication skills and product value of cross-border and domestic logistics industrial chain, we support China's "The Belt and Road" proposal and are willing to create more interconnected values with China and countries along The Belt and Road.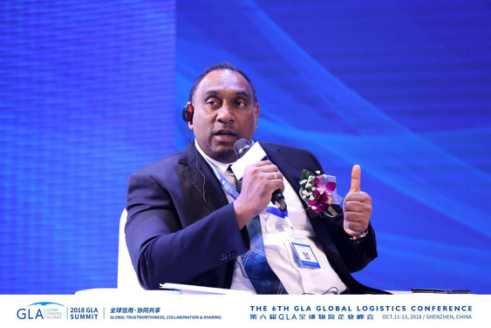 Mr. Alexi Gunasekera ,counsellor of The embassy of Sri Lanka
"Sri Lanka's one of strategic goal is becoming the one of the logistics centers in Asia. It needs more participants to work together, improve logistics mechanisms, improve operational efficiency, and achieve interoperability through transportation at the same time. There are many cooperation projects in Colombo, these are very good agreements for Sri Lanka, but these are not possible without the interconnection of transportation . We need to work together and achieve it. We need a global logistics network to resonate."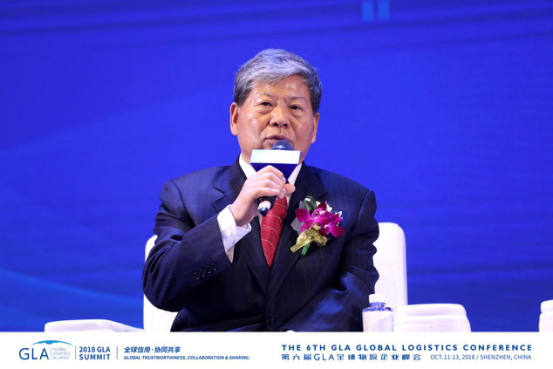 Mr. Kang Yi ,Senior Consultant of the Silk Road Promotion Center for International Production Capacity Co-operation
"The current world situation has undergone great changes, especially the emergence of unilateralism and trade protectionism in some countries, it is also the largest pattern change in the world during hundreds of years. The general trend of world peace and development will not change. Second, the trend of economic globalization will not change; Third, the theme of today's discussion—global logistics integration and globalization will not change. Finally, the Chinese economy and historical development opportunities will not change".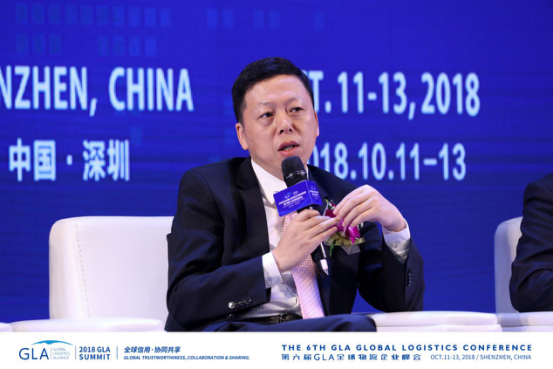 Mr. Xie Yangjun ,Director of the Silk Road Promotion Center for International Production Capacity Co-operation
"Our capacity cooperation has brought great market opportunities to the logistics industry. We are in line with the concept of logistics industry alliance. We must be a team to avoid single-handedness and vicious competition. GLA builds a very good platform where the major alliances in China's capacity cooperation have formed a network that can bring more opportunities to everyone.
Linking global logistics companies and today's theme are also through the construction of credit so that everyone can reduce transaction costs, utilize internet technology to create faster and lower-cost services. We can take the alliance as a wise measure and good opportunity.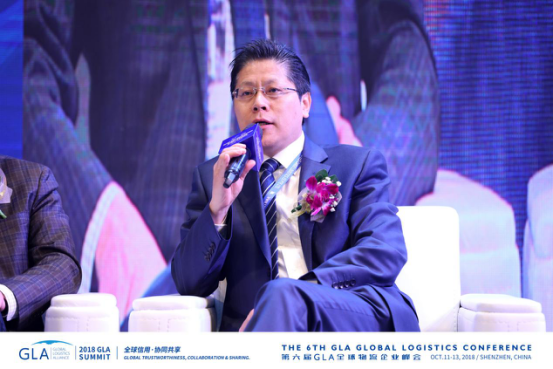 Mr. Liu Aimin, chairman of China-Africa Teda Investment Co., Ltd.,
"China-Africa Teda Investment Co., Ltd. has developed industry park for 10 years in Egypt now. We are building a business dominated by manufacturing, including commerce and trade, logistics, bonded zone , entertainment facilities and real estate development, which has entered the stage of commercial development. With the development of Egypt's industrialization process and the boost of economy, logistics, commerce and other enterprises are urgently needed to enter the park. The demand for these enterprises is increasing exponentially. I sincerely hope that the enterprises in the park and the logistics enterprises present here can conduct in-depth cooperation."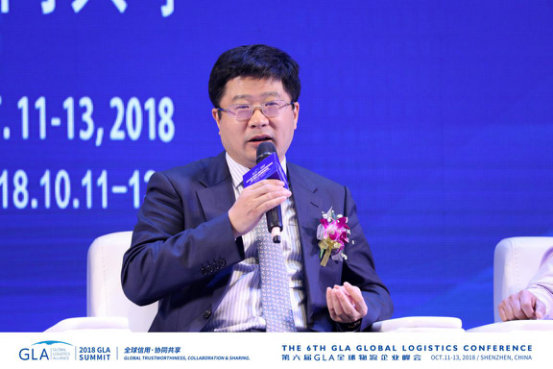 Mr. Liu Hao, chairman of Beijing Pauway Generator Technology Co., Ltd.,
"For high-end manufacturing companies like us, we need to be short and fast. Time is fast and the logistics sector is crucial. It is very important for logistics platform companies to cooperate with the high-end manufacturing industry to provide value-added services for memberships, countries and enterprises along "The Belt and Road". Providing solutions for power-poor regions around the world, especially in Southeast Asia, Africa and South America is very crucial. And we also provide more value-added services for memberships. "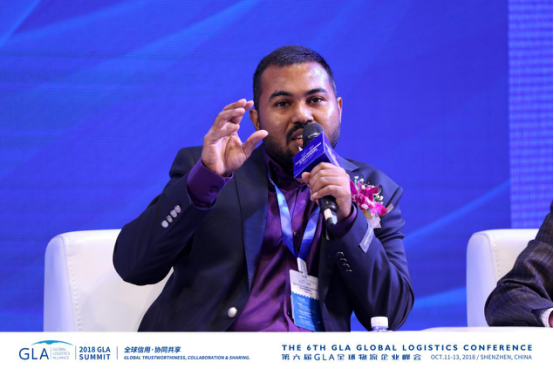 Mr. Dr. Mostak Ahamed Galib ,foreign expert of The Belt and Road
"I have studied the industry of "The Belt and Road" for 5 years. Each plan has a set departure time, taking off first and then flying flat. We gain much during 5 years. "The Belt and Road" has a very close relationship with logistics. On the one hand, preliminary construction of "The Belt and Road" cannot be completed well without the help of logistics. On the other hand, there are six economic corridors on "The Belt and Road", one is called China-Myanmar-Bangladesh-India economic corridor. This economic corridor belongs to the largest population market in the world, and is the place with the most of people. The relationship between people and logistics are very close. Somebody has to transport, somebody has to buy, somebody has to spend money, so many people in the economic corridor, certainly cannot leave logistics."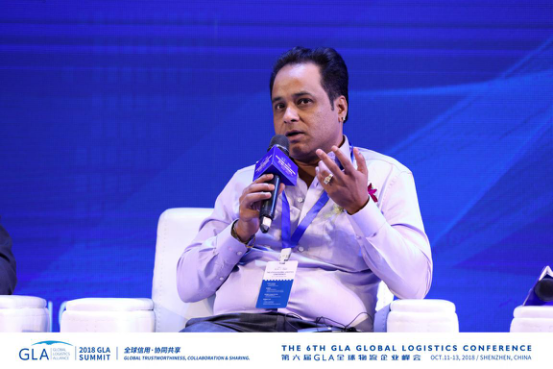 Mr. Ravi Nayar, Manager Director of Sun Aviation Pvt. Ltd.
"I have worked in this industry for 15 years. Personally, we are one of the largest import and export logistics companies in India. We are always looking for opportunities to establish contacts, like Riga, and we work with various regions. We and Russia have cooperated on air transport and opened a route to Moscow to establish closer ties with air and sea. When it comes to logistics, we must talk about goods, new shipments and requirements will allow us to generate new demands, establish new contacts, and form new families. We want to connect with companies that can transport goods, so we participate in GLA family. I think GLA is an example of a good global platform to establish contact.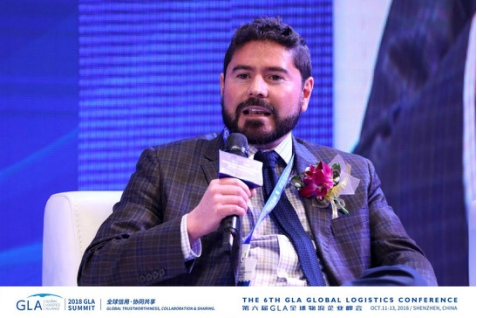 Commercial Manager of LATAM Logistics Luis Comte
This morning I brushed my teeth with a Chinese toothbrush and my razor was made in Chile. This situation can only be achieved through cooperation between the two sides, so mutual cooperation is vital important for both sides of our country and economy. Alliance allows us to compete in global markets in a more just way. Our experience is the only way to level the playing field, because we are a small country and we only have 23 million people with the population like Shenzhen. Fair competition is very important to us and we need to have the opportunity to participate and compete."
GLA is Global Logistics Alliance ,which is one of the most efficient logistics information sharing platform for small and medium sized logistics companies to help global forwarder find the suitable agent in the world. There are more than 5000 members from 128 countries in GLA family. And GLA has achieved deep cooperation with over 60 overseas well-known logistics association. Therein, GLA is the leading global project logistics solution and service provider .
2018 the 6th GLA Panel Discussion Wonderful Review
2018 the 6th Global Logistics Conference Live Playback: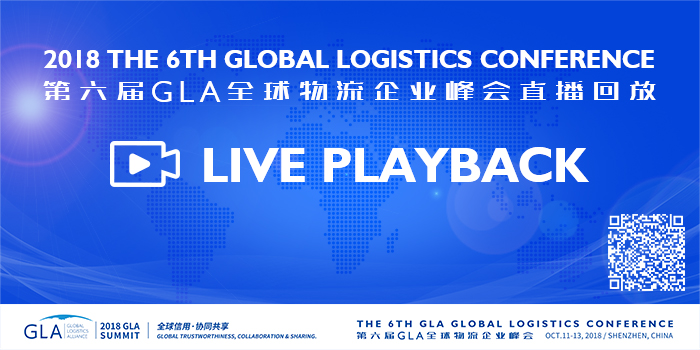 Prev:GLA Membership Membership-ProConnect Supply Chan Logistics in Saudi Arabia Next:GLA membership - Panasia Shipping Agency in Bangladesh