GLA Membership Membership-ProConnect Supply Chan Logistics in Saudi Arabia
Time:2018-10-23 Publisher:Amy Num:279
Dear Friends, good day
We have the honor to announce that ProConnect Supply Chan Logistics join GLA family as Saudi Arabia membership. If you need any service from/to Saudi Arabia, you can feel free to contact Mr. Aflak Kandak, below is his contact details and company brief introduction.
Aflak Kandak
Operations Manager
Al Mazaya Building-Office 401-A,
P.O.Box 50111, Olaya,Riyadh
Kingdom of Saudi Arabia
Tel: +966 11 462 5323 Ext. 3129
Fax:+966 11 416 3538
Company profile:
ProConnect, is a supply chain Logistics Company headquartered in Dubai, U.A.E. It provides end-to-end multi-modal solutions in warehousing and freight forwarding to a global customer base. Having established a strong presence in the Middle East, Africa, CIS and India, it actively reaches out and offers diversified services which are aligned with clients' changing needs.
The company provides comprehensive supply chain solutions in the chosen geographies, corridors and products. This mainly includes ensuring that the clients get the right information at every operational stage. To meet this, there is state of the art Transport and Warehouse Management Systems that give clients real time access to ProConnect warehouses and helps them track their shipments from anywhere and at any time.
To ensure extensive support to a number of businesses, ProConnect has entered into a strategic alliance with Redington Gulf FZE. Together with Redington, it provides over 300,000 sq. ft. of warehousing space that can accommodate and serve the needs of multiple market sectors. ProConnect strives to deliver more promises and become the backbone of businesses worldwide with the help of dedicated task-force and their uncompromising approach.
Main service:
l Air Freight
l Ocean Freight
l Road Frieght
l Warehousing
l Customs Clearance
l Value Added Services
Welcome ProConnect Supply Chan Logistics join GLA family as Saudi Arabia membership.
2018 the 6th GLA Panel Discussion Wonderful Review
2018 the 6th Global Logistics Conference Live Playback: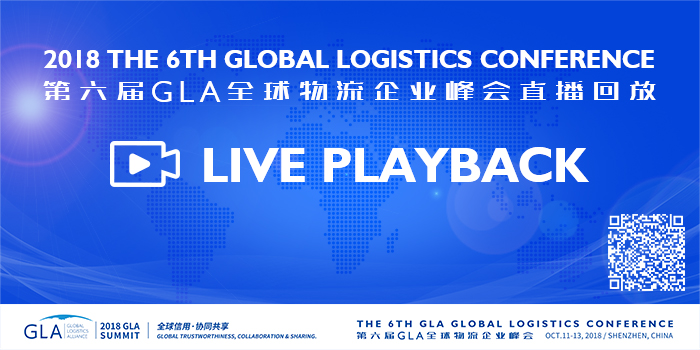 Prev:GLA Membership-ASL Worldwide in Pakistan.Next:2018 the 6th GLA Panel Discussion Wonderful Review