Welcome! Membership Renewal from EGYPT ———— Rockit Transport Services & Logistics
Time:2022-11-17 Publisher:Kevin Num:469
It is our great honor to announce that Rockit Transport Services & Logistics has renewed GLA Family as a golden member from EGYPT ,If you need EGYPT service, you can feel free to contact Mr.Ayman - El Sheikh.

About Rockit Transport Services & Logistics
Rockit Transport Services is one of the leading Freight Forwarding Agents in Egypt. We are active members in IATA, FIATA, EIFFLA, and Civil Aviation. Rockit has a long prosperous track record with 1st class Airlines & Shipping Lines giving us an advantage of competitive rates & expansive reach ready to support all your logistical needs!
Rockit Transport is exceptionally specialized in the handling of Project Cargo /OFF SIZED / Heavy Lift / BBK Cargo / General Cargo. Our team is also highly experienced in handling Ready-made Garments Business & Retail Textiles Businesses having partnered with world-famous brands.
Our array of services spreads across several fields such as Cosmetics & Healthcare, Diplomatic Mail, Electronics & Spare Parts, Automotive & Spare Parts, Perishables & Food Stuff, Livestock, and much more.

Their Services Include:
Sea Freight Forwarder, Air Freight Forwarder, FCL / LCL, Customs Clearance, & Final Mile Deliveries.

Project Cargo, Break Bulk, Heavy-lifts, Chartering, RORO Logistics, OOG Cargo. Distribution, Inland Transport, Warehousing, Packaging, Insurance Services, Port Services, and Consultations.
Let's warmly welcome Rockit Transport Services & Logistics to renew GLA Family from 2022 to 2023.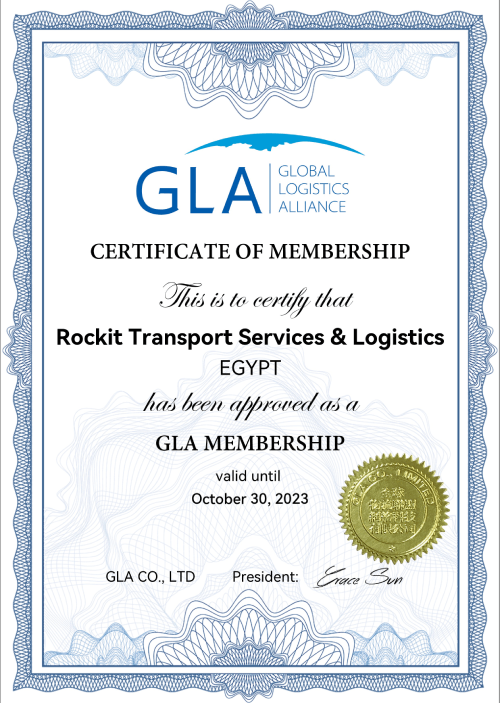 Prev:Welcome! Membership Renewal from China ———— Ginter Logistics Service Co., LtdNext:Welcome! New Golden Member from Hungary ———— 2hm logistics Kft.