Welcome! New Golden Member from India ———— PROLOG INDIA PRIVATE LIMITED
Time:2022-06-23 Publisher:Kevin Num:272
It is our great honor to announce that PROLOG INDIA PRIVATE LIMITED has joined GLA Family as a golden member from India,If you need India service, you can feel free to contact Mr.VISHWA - PAI.
About PROLOG INDIA PRIVATE LIMITED
PROLOG is headquartered in Mumbai India. It is led by a team of a highly experienced bunch of professionals with more than 15 Years of experience in the Logistics Industry. The highly reliable Network of Agents Partners & Vendors worldwide complements the capabilities of PROLOG India. PROLOG is formed with a vision of providing complete end-to-end Project-Based Logistics Solutions right from Financing the Projects to Executing the Projects on Door to Door Basis. Due to our focus & desire for catering to customers with a need to move Over Size & Heavy Lift Cargoes from one country to another PROLOG becomes the most sought-after name. PROLOG also caters to customers moving General Air & Ocean Freight on Door to Door Basis. PROLOG has an In House Dedicated Team for Custom Clearance Activities at all the major Air & Seaports in India. PROLOG also provides the services for Inland Transportation in India which ensure complete control & reliable delivery of each and every shipment.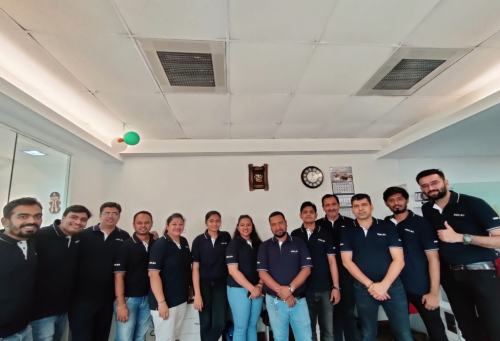 Their Services Include:
Sea freight forwarder, Air freight forwarder, LCL

Break bulk, Heavy-lifts chartering, Roro logistics, Oog containers, Others

Financial Support, Inland transport, Custom brokers, Warehousing, Packaging Insurance services, Port services, Survey Company, Vessel agent



Let's warmly welcome PROLOG INDIA PRIVATE LIMITED to join GLA Family from 2022 to 2023.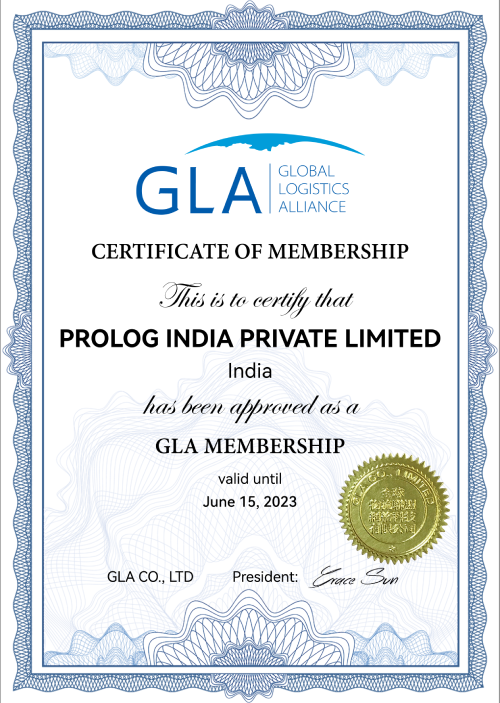 Prev:Welcome! New Golden Member from Tunisia ———— BKCE INTERNATIONALNext:Welcome! New Golden Member from Morocco ———— MLK International