Welcome! Membership Renewal from Israel ———— Ordan Cargo Ltd.
Time:2023-03-16 Publisher:Kevin Num:230
It is our great honor to announce that Ordan Cargo Ltd. has renewed GLA Family as a golden member from Israel ,If you need Israel service, you can feel free to contact Mr. Orr - Pridan.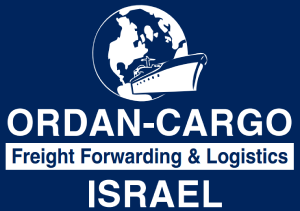 About Ordan Cargo Ltd.
Ordan Cargo Ltd. was established in 2001 as a private company by Ms. Elinor Pridan a veteran of some twenty-five years in the Forwarding Business. Ordan Cargo Ltd. Supplies a wide range of services to its customers Including International Forwarding Imports as well as Exports Customs Clearance Inland Transportation Packing Insurance Express Services as well as Bonded Warehouse Logistic Support and Exhibitions. Ordan Cargo is an IATA agent and has also the IMDG code certificate. We specialize in handling temperature controlled goods and perishables such as Chemicals Pharmaceutical products and Human tissues. We are also able to supply different packing solutions to special shipments.O ur team of specialists are available around the clock seven days a week.
Their Services Include:
Sea freight forwarder , Air freight forwarder , LCL , Perishable Shipments , Live Animal shipments , Others ,

Trading , Distribution , Inland transport , Custom brokers , Warehousing , Packaging , Insurance services , Port services ,
Let's warmly welcome Ordan Cargo Ltd. to renew GLA Family from 2023 to 2024.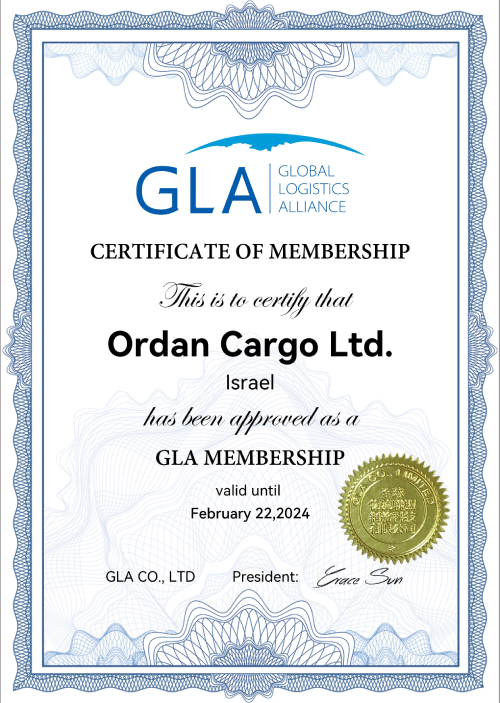 Prev:Welcome! New Golden Member from South Africa ———— Kmarg Shipping (Pty) LtdNext:Welcome! New Golden Member from Pakistan ———— SM GLOBAL SHIPPING & LOGISTICS