GLA Membership — Charles Kendall in UK
Time:2018-12-18 Publisher:Amy Num:201
Dear Friends, good day
Hope u are doing well. We have honor to announce that Charles Kendall joins GLA membership as UK membership. If you need any service from/to UK, please feel free to contact Mr. Keno Cheung
or Mr. Greg Parker , below are their contact and company brief introduction.
-Keno Cheung
Director, Far East
DL: +852 2499 1239
-Greg Parker
Overseas Network Manager
DL: + 44 (0)23 8235 3123
Company Brief Introduction:
Charles Kendall Freight is a highly experienced global supply chain company at the heart of the group's end-to-end supply chain management.
Since 1954, we've worked with clients worldwide to develop solutions tailored to their needs, from procurement to delivery by air, ocean and road.
Charles Kendall Freight are based near Heathrow and have 6 UK branch offices and 6 Overseas offices.
MAIN SERVICES:
n Air, Sea (LCL & FCL), Road freight & Cross border trucks;
n Global customs clearance services;
n Dangerous goods forwarding, packing & consultancy service in particular Lithium- batteries;
n Latest X-ray equipment for density screening at LHR and MAN;
n Cross trade, 3PL & supply chain solutions;
n General Trading License held in Middle East and Germany i.e. Registered Importer & Exporter;
n Specialist trailer service to Saudi Arabia, custom & cross border knowledge;
n Expertise of Electronics & Network equipment;
n Cold Chain capabilities in HK & China;
n Handle Multi-Vendor Consolidations;
n Multilingual staff in both offices;
n Project Management & Consultancy;
n 3PL & 4PL supply chain solutions;
n Fulfilment services & E-Fulfilment Solutions;
Our services cover the whole supply chain and more besides;
We've remained an independent, private, family-owned business;
Not just Freight! We also have Charles Kendall Procurement, Consulting, Export Packing and Event Logistics;
Over 350+ employees.
(More detailed information pls kindly check the attachment. )
Welcome Charles Kendall be GLA UK membership !
Best regards,
Amy Liu
GLA CO.,LTD.
Email: member30@glafamily.com
Mob: +8613713616105
Skype: member30
Website: www.glafamily.com
Address: 2111, 21st Floor, HongChang Plaza, Shennan Dong Road NO 2001, Luohu district, Shenzhen, China
2018 the 6th GLA Panel Discussion Wonderful Review
2018 the 6th Global Logistics Conference Live Playback: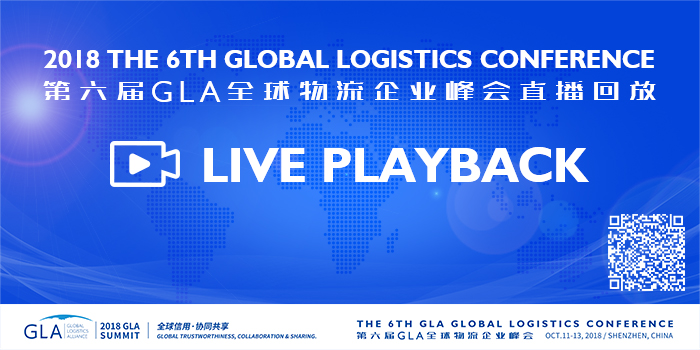 Prev:GLA Membership — CARGO WORLD EXIM SERVICES in India Next:GLA Membership — blu LOGISTICS in Panama