GLA NEWS | ANTI-EPIDEMIC CENTER (EMERGENCY CENTER)
Time:2020-04-26 Publisher:Mark Num:336
Dear members and friends,
Good day.
As you all know the world wide COVID-19 pandemic situation is extremely serious now with a massive number of deaths with its reach to almost every country in the world. This pandemic once again made us to understand how powerful the word unity is! We recall our fight against the pandemic in early 2020 while many countries stand with china just because united, we stand. The solidarity of the GLA global community has always been strong and committed; we always take a mighty pride of our great alliance. We simply believe "The virus has no borders; the epidemic has no race". We must put our hands together during this pandemic.
Thus, team GLA has decided to stand with the world in order to help global people and more than 170 countries members who are facing a grave threat from COVID-19 pandemic. GLA has already created a platform called: GLA Global Emergency Center (https://www.glafamily.com/glamall.html)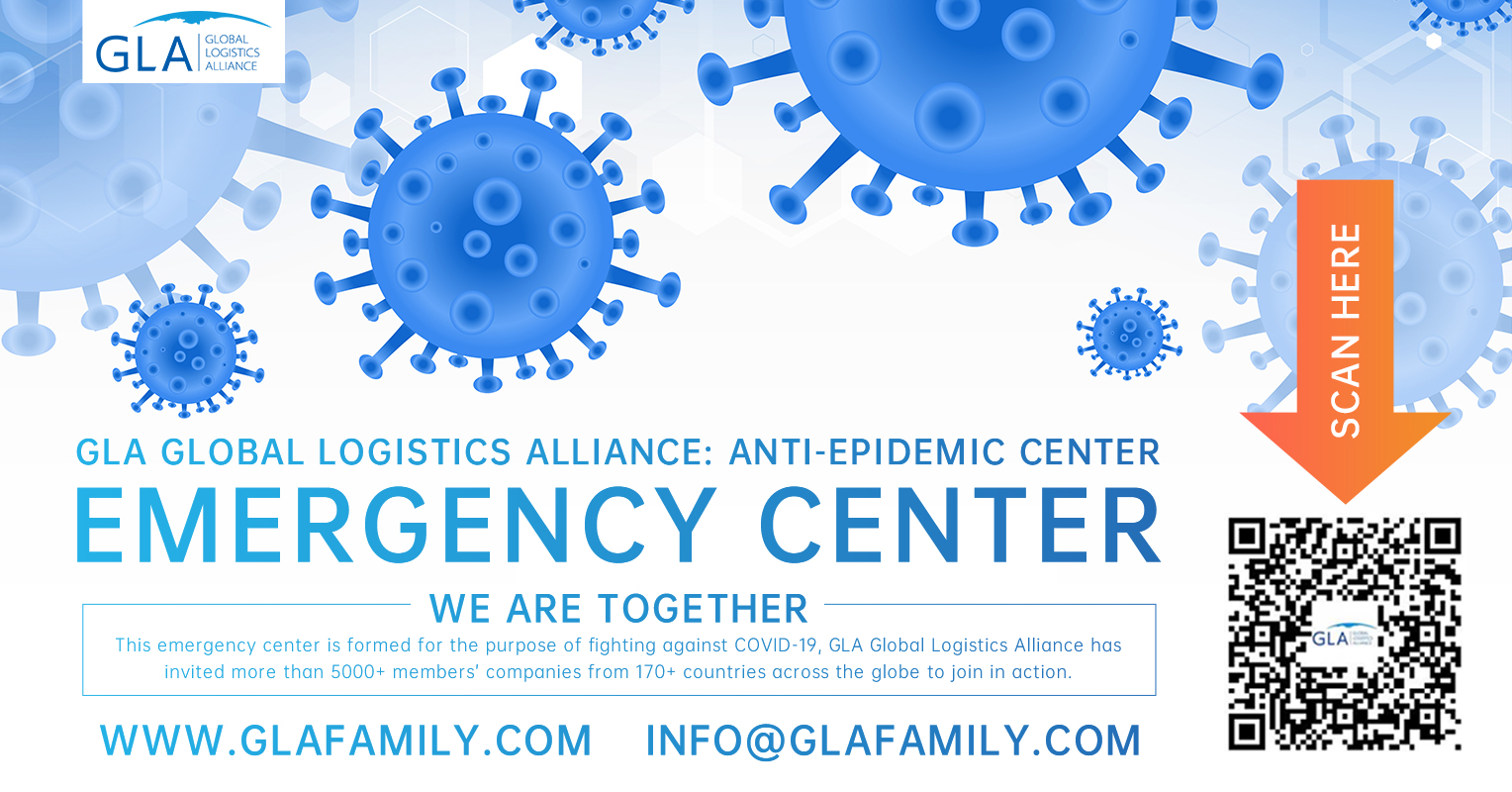 Where any of you may have quick and direct access to various emergency items, such as masks, protective eyewear, disinfectants, protective suits, gloves and life-saving medical equipments etc. we assure you on product compliance and legal certification. Our executives are always there 24/7 hours to help you and provide you more options with life-saving items through our Door-To-Door service globally.
Let's put our hands together, we should recognize that we live in a single world where we must act in solidarity in the time of crisis. For more info on Anti-Epidemic materials and delivery request, please feel free to click the bottom left corner of this article or just simply click on the link above or scan the following.
Thank you!
Your Sincerely,
GLA Global Logistics Alliance
2019 the 7th GLA Panel Discussion Wonderful Review
Prev:GLA DONATION TO CAMBODIA | "The road is not far away, no one is foreign"Next:GLA NEW MEMBERSHIP | OCEAN SPED SRL from Cuba