GLA Family Vietnam Visit — DYNASTY AIR/OCEAN FREIGHT CO.,LTD
Time:2019-11-29 Publisher:Mark Num:243
GLA NEWS
Dear friends,
Dynasty is GLA Taiwanmembership who join GLA in the August of 2018 and also attended the 6th GLA Conference in Shenzhen, China.
It was great honor for GLA to visit their Vietnam office in HCM and met Mr. Alex, the founder of Danasty and also responsible for Vietnam market and Mr. Michael who responsible for Taiwan market.
Photo taken during the event: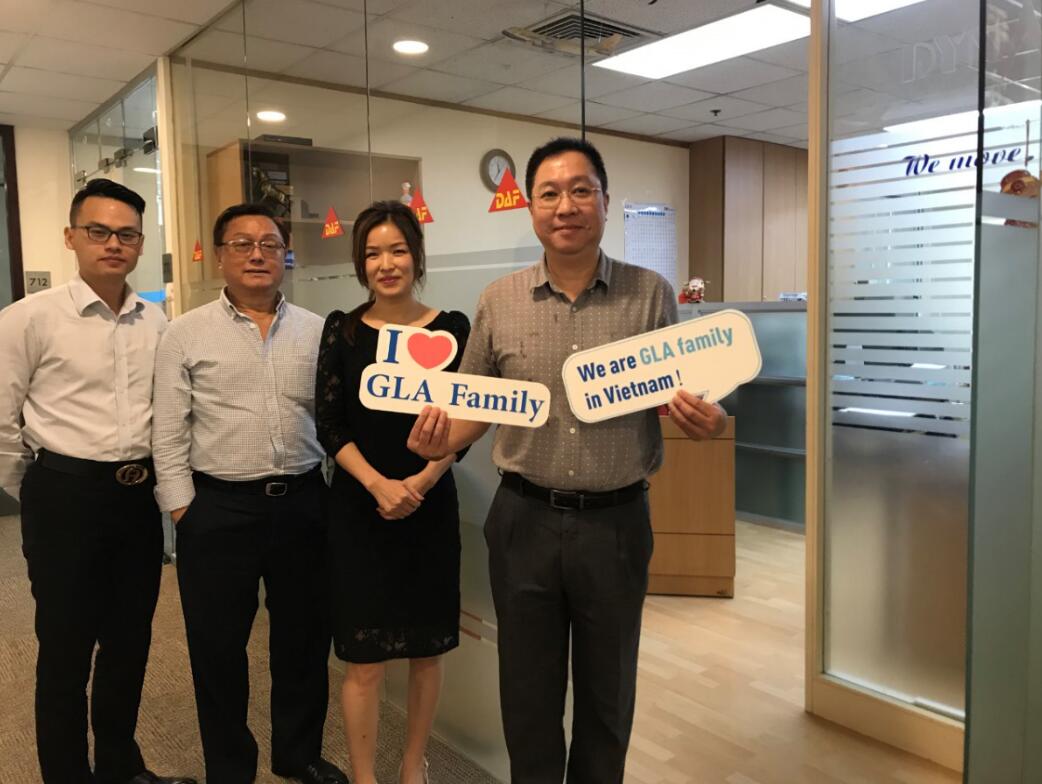 Mr.Alex shared his over 20 years experiences in Vietnam logistics market, local culture, economic and development trend, how to make good business and how to adapt Vietnam market for development, making good use of advantages to control the risk and handle the shipmet smoothly.
Mrs. Grace, the president of GLA Family, thanks for his sharing and support to GLA Family. GLA Family could develop fast and get support from 128 coutries overseas memberships. Hope their company could always support the membership who need service from/to Vietnam.
Your Sincerely,
Global Logistics Alliance
2019 the 7th GLA Panel Discussion Wonderful Review
Prev:GLA New Membership — SRE FREIGHT LOGISTICSNext:GLA Family Vietnam Vist — Vietnam Shipping Gazettet