GLA New Membership--TIME SHIPPING in Milan, Italy
Time:2019-09-04 Publisher:Foranting Num:503
Dear GLA Membership
Hope you have a good day!
It is our honor to announce that Time shipping joins GLA family as Milan, Italy membership. If you need any service from/to Italy , please feel free to contact Mr. Carlo Pavone , below is their contact details and company brief introduction.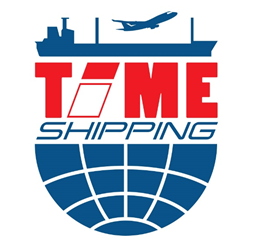 Mr. Carlo Pavone

CEO
+39 3667196359
office staff
Company Introduction:
TIME SHIPPING was created in 2001. Its associates having joined their know-how and their experience in forwarding and transport both by sea and by air.
Is a young, dynamic and flexible organization that offers you a specific and tailored service, thanks to its after-sales care and assistance, TIME SHIPPING is well known as a reliable freight forwarder and it is the right partner for all your industry shipment needs.
TIME SHIPPING provides you with a wide range of services both home and abroad, thanks to its consolidated network. Experience is a key factor to determine one's success and thanks to its well trained staff.
TIME SHIPPING offers you professional high standard services and follows all your consignments in all their phases. Our experience in transportation allows us to prevent many problems and to take immediate action to solve the others.
Services Information
1.Service Name: TIME SHIPPING International Freight Forwarding.
We assists you throughout the whole shipping process: from obtaining
Service Information: all necessary documentation(licenses, certificates etc. )to negotiating letters of credit, from picking up the cargo to delivering it, worldwide
2. Service Name TIME SHIPPING Warehouse
Service Information: We works in own Customs bonded warehouse, therefore it grants you total control of your cargo, providing you with a wide range of services for break bulk. distribution, storage, unloading and reloading cargo from its warehouse, it also offers delivery service to the whole Italian territory
3. Service Name Distribution domestic
TIME SHIPPING can pick up and deliver cargo from and to the whole
Service Information: Italy, providing on time service to match all customers' shipments and market needs for various commodities
Why Us :
If you need a partner that can meet specific needs, Time Shipping is your solution: whatever your needs are, Time Shipping offers a specific range of customized solutions that meet your requirements. Some projects present problems that require very specific skills, and this means that for each of our customized solutions we can guarantee high-precision workflows and efficient organization.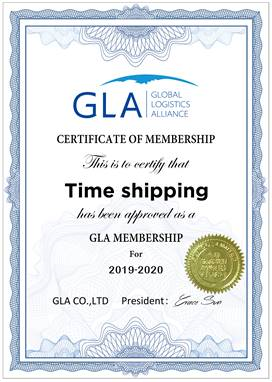 Welcome Time shipping joins GLA family as Milan, Italy membership.
2019 the 7th GLA Panel Discussion Wonderful Review
Prev:GLA New Membership- UNISHIP PAKISTAN in PakistanNext:GLA New Membership-Dash Freight and Logistics in Cambodia