GLA Global Partner —— G.H Forwarding in China
Time:2019-08-21 Publisher:Hemy Num:148
Dear GLA Membership
Good day to you!
It is our honor to announce that G.H Forwarding. joins GLA family as GLA Global Partner from 2019-2024. If you need any service from/to Ningbo, please feel free to contact Mr. Anthony Cheung, below is his contact details and company brief introduction.

Mr. Anthony Cheung
Overseas Business Development Manager
+86 18823098997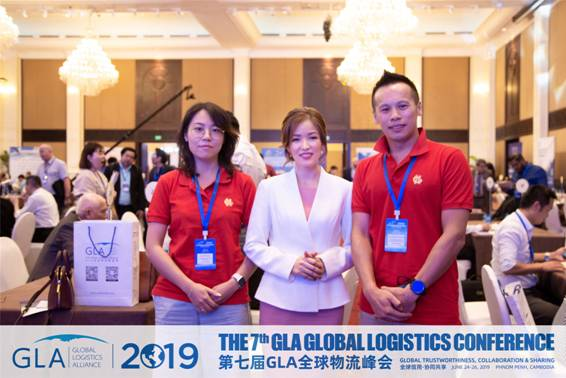 Ms Vicky Guo (Manager of Guangzhou office), Ms Grace Sun (President of GLA family ), Mr Anthony Cheung
Company Introduction:
Established in 1992, G.H Forwarding (formerly NCI Forwarding – Ningbo China International Forwarding Agency) is China's first classic booking agent as authorized by the Ministry of Commerce & has also been accredited the NVOCC (Non-Vessel-Owning-Common-Carrier) qualification by the China Ministry of Communications.
Since launch, G.H Forwarding has gained over 25 years of invaluable experience and knowledge of the industry which has shaped us into the company we are today. Over the years, G.H Forwarding has formed many partnerships all around the world and is proud to be a direct booking agent of MAERSK Line for over 10 years and MCC for over 5 years.
With our headquarters in Ningbo, we also have branch offices in Shanghai, Qingdao and Guangzhou (operating South China cargo including Shenzhen), and we also have an office in Ho Chi Minh, Vietnam.
Offering a comprehensive set of services within China, our main business scope includes the following general agency services:
- NVOCC logistic services
- Sea & Air freight forwarding
- Import & export customs clearance
- Inland delivery service
- Bonded warehouse
- Cargo insurance
- Door-to-door solutions for logistic projects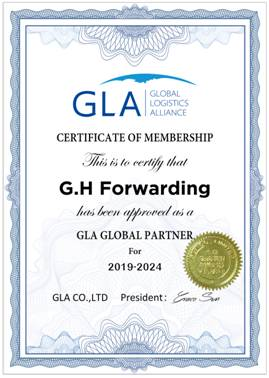 We offer our services in all the main ports of China such as: Ningbo, Shanghai, Guangzhou, Shenzhen, Qingdao, Tianjin and many others. We specialize in forwarding to Russia via the Far East, the Baltic Region and South-East Asia. We also have a railway department that can handle any railway inquires you may have from china.
G.H Forwarding are members of numerous networks so you can be sure you are dealing with a professional and responsible partner in China.
Contact us and see what we can achieve together! G.H Forwarding – Your Agent in China.
Welcome G.H Forwarding joins GLA family as GLA Global Partner !
2019 the 7th GLA Panel Discussion Wonderful Review
Prev:GLA Membership Renewal - Global Alliance Logistics Pte Ltd in SingaporeNext:GLA New Membership—— PT MGM Logistics from Indonesia