GLA New Membership - Aqua Air Logistics in Bahrain
Time:2019-08-14 Publisher:Hemy Num:163
Dear GLA Membership, Good day
We have the great honor to announce that Aqua Air Logistics join GLA family as Bahrain membership from 2019 to 2020. If you need service from/to Bahrain, you can feel free to contact Mr. Shankar, the contact details and company brief introduction is as follows:

Shankar
Group CEO
Aqua Air Logistics
Bahrain, Qatar, Oman
Email :ceo@aquaairlogistics.me
Cell / Whatsapp - +973 39 03 36 28
+91 98408 49594
Company Profile:
Aqua Air Logistics - was incorporated in December 2010 and has since then established itself as a strong and reliable logistics service provider in Middle East.
We have good relationships with Major Airlines / Shipping Lines and can secure competitive rates for exports & imports. Our sister company is a licensed Customs Broker and handles air & ocean clearances with great ease.
Company has well qualified dedicated staff to extend excellent support to clients & has professional agency net work throughout the globe.
Aqua Air Logistics will be able to offer state of the art warehouse facility for any kind of cargo right from normal commercial cargo to industrial products to frozen goods at short notice at highly competitive rates. Company has its own vehicles for local distribution & clearance staff at all entry/exit points in Bahrain. We also operate Customs Bonded Warehousing inside Bahrain Logistics Zone.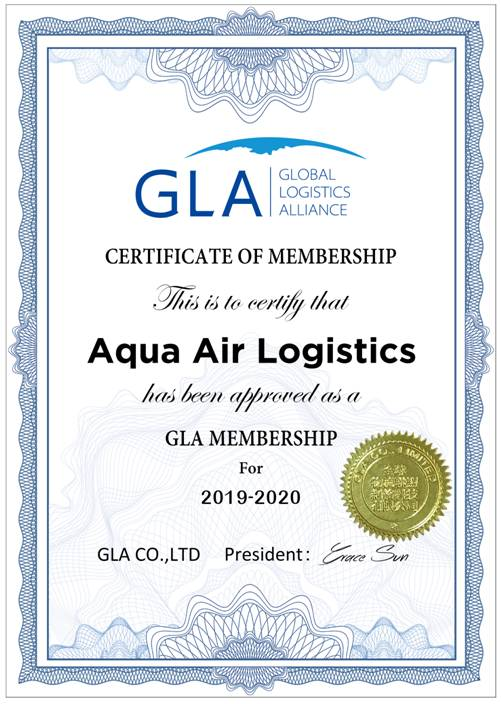 Business Divisions
• International Freight Forwarding
• Shipping Agency
• Packing & Relocations
• Warehousing
• Container Trading
• Project Cargo Handling
• Events & Exhibition Handling
OFFICE CONTACT DETAILS:
Ø Kingdom of Bahrain
No.101, Building 3378, Road 1546, Bahrain Logistics Zone,Al Hidd.
Telephone: 00973-17465418 | Fax: 00973-17671331
Ø State of Qatar
Office 1, 1st Floor, Building 47, Street 902. Old Airport Road, Doha.
Telephone: 00974-44420833 | Fax: 00974-44322805
Ø Sultanate of Oman
Office 103, Flat 12, 1st Floor, Al Mudarib Building, Ruwi , PC 112.
Tele fax :00968-24785889
Welcome Aqua Air Logistics to join GLA family as Bahrain membership from 2019 to 2020.
2019 the 7th GLA Panel Discussion Wonderful Review
Prev:GLA New Membership-Link-Rich International Freight Forwarding Co., Ltd. in ChinaNext:GLA New Membership--Global Express Austria GmbH in Austria