Welcome EAST ASIA INTERNATIONAL CO, L.L.C join GLA Family as Oman membership!
Time:2019-05-09 Publisher:Foranting Num:687
Dear GLA Membership
Good day to you!
It is our honor to announce that EAST ASIA INTERNATIONAL CO.,LLC join GLA family as Oman membership from 2019-2020. If you need any service from/to Oman, please feel free to contact Mr.S.Shaheer
, below is his contact details and company brief introduction.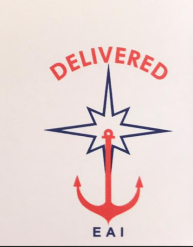 EAST ASIA INTERNATIONAL CO, L.L.C
OMAN HOUSE, Floor # 5, Block # 55,
GREATER MUTTRAH,
P.O.Box No: 3242, P.C. 111
MUSCAT - Sultanate of Oman
Dir: +968 2478 8866
Tel: +968 2478 7878 / 2478 0808 (Operator)
Fax: +968 2478 7770
Mob: +968 9677 8848
Email: eastasia@omantel.net.om
Web: www.amgtemirates.com


Company Introduction:
East Asia International Co.,LLC(EAI)was taken over in 2008 with the basic intention to get feed to only the known clients in the Kingdom of Saudi Arabia,United Arab Emirates,Bahrain,Kuwait and Qatar upon their serious insistence for their regular import out of Sultanate of Oman.

LOCAL INFRASTRUCTURE:

East Asia International Co.,LLC has its own setup with most modern and sophisticated equipment and Terminals at all the Air/Sea port cities with a dedicated and associated fleet of 283 Tractors Head and 289 Trailers of different kinds such as Flat Beds,Low boys and Hydraulics.In addition to this,EAI has a positive and strong Strength of deploying the required fleet whatsoever and where-so-ever to cater the needs of its Valued and Indispensable Clientele on a daily call basis as well.

We feel comfort to say that we are Specialized in Air,Sea and Overland Transportation and find none equal to us in Trans-Gulf or Cross-Countries in terms of Personalized Services and Devotion to the Job duly assigned.

East Asia International Co.,LLC
GLOBAL INFRASTRUCTURE:
EAI operates its Freight Forwarding Operations on all Continents around the World in Association with the Remarkable Experienced Companies and in a Most Economical Way.And further Guarantees to answer its Customers`queries within 24 hours and feed with information to its clientele several times with an absolute NO ADDITIONAL COST to the clients!

"CUSTOMERS`SATISFACTION IS OUR MOTTO"

EAI strongly believes and adheres to the above philosophy and experienced a great success in the past and expect the same in the future.

"WE MOVE THE WORLD TO YOUR DOOR STEPS"

The Head Office/Corporate Head Quarter of EAI would remain as AMGT at Dubai UAE which is the only Central Access and Convenient Key Connection to the World out of the Entire Gulf Countries.

OBJECTIVES:

EAI is established to offer to its Customers,The Total/Full Package and expedite the Shipments under one Umbrella Exclusively at a very reasonable and acceptable price with an Excellent Service which is the only Key to Success and keep its Client more Competitive and Flourished.

East Asia International Co.,LLC

3 EAI tries not to say to its Clientele" NO"for the Services required.It means EAI would leave no room to struggle and seek the possibilities of fulfilling the requirements of its clients.Contrarily,EAI must show the valid reasons(acceptable by the Clients)and held responsible before the clients otherwise.

EAI will be serious and take keen interest in expediting any or all the shipments irrespective of its Size/Volume i.e.,from 1 KG to 1000,000.00 KGS and Project Cargo as well.

THE SERVICES:(EAI SPECIALIZED IN):

Ocean Freight(Door to Door Worldwide);

•Break Bulk(Heavy,Super Heavy,Ultra Heavy Unit)
•LCL
•Consolidation/Groupage Cargo
•FCL(20`/40`Std./Open Top/Flat Rack Containers)
•Project Cargo(Normal/Abnormal)
•NVO Cargo Carrier

Air Freight(Door to Door Worldwide);

•Over Size Unit
•Heavy/Super Heavy Unit.
•Abnormal Unit.

East Asia International Co.,LLC
4
Inland/Overland Transportation;

•Flat Beds Trailers
•Low Beds Trailers
•Hydraulics Trailers
•Extension Trailers
•Box/Side Boards Trailers
•Side Curtain Trailers
•Reefer Box Trailers
•Air Riders.
•Dump Trucks

Heavy Lifts Transportation:(In Association with);

•Over Length Unit
•Over Width Unit
•Over Height Unit
•Over Weight Unit

Packaging;

•Normal/Shrink Packing
•Crating
•Stripping

Insurance:(Transport);

•Marine
•Air
•Land(Within Sultanate of Oman)
•Inter Gulf or Cross Countries

East Asia International Co.,LLC
5

Customs Clearance at;

•All Customs Sea Ports
•All Customs Air Ports
•All Customs Dry Ports
•All Borders in Gulf States and Adjacent Countries.

International Railway Transport:(To All Dry Ports);

•20`/40`STD.Dry Box
•20`/40`Open Top Containers
•20`/40`Flat Rack Containers

Documentation(Preparation);

•Commercial Invoice
•Certificate of Origin
•Packing List
•Special Documents per requirements.

Legalization:(At Country of Origin);

•Arab Chamber of Commerce
•Sultanate of Oman Consulate/Embassy
•Ministry of Trade&Commerce.
•Customs Duty Exemption(From the Ministry)

East Asia International Co.,LLC
6

TRADING:

EAI is an Approved Agent to sell the Empty Shipping Container/s at a reasonable Price upon receipt of the confirmation(from the Country of Origins)to Sell the Container/s.

EAI keeps Monitoring/Following up and then relay to their client/s the information of entire movement of the Merchandise/Cargo.Thus shipments will be tracked till it delivered to the final destination.

"EAI LINKS YOU UP WITH ALL THE TRADERS EXIST ON THE EARTH"
AND
"EAI PROVIDES YOU A COMPLETE AND COMPREHENSIVE LOGISTICS SOLUTIONS"

Thanks for making a decision to be our Partner utilizing the services of East Asia International Co.,LLC(EAI).



Welcome EAST ASIA INTERNATIONAL CO, L.L.C join GLA Family as Oman membership!
2018 the 6th GLA Panel Discussion Wonderful Review
2018 the 6th Global Logistics Conference Live Playback: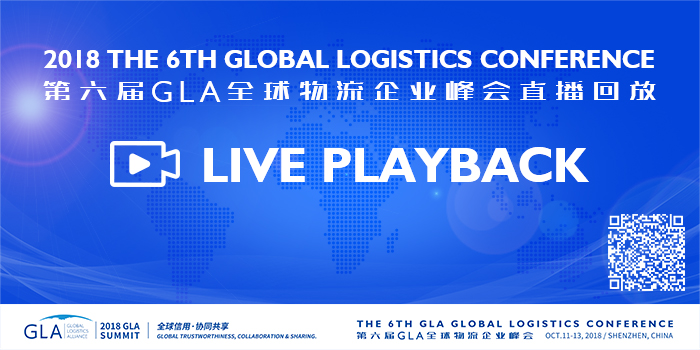 Prev:Welcome ZHEJIANG HAORI SUPPLY CHAIN MANAGEMENT CO., LTD to join GLA family as China Membership!Next:GLA New Membership - AVEON GLOBAL TRANSPORTS SDN BHD in Malaysia