GLA Membership Renewal-REGIME FREIGHT AND LOGISTICS SDN BHD in Malaysia
Time:2019-04-22 Publisher:Foranting Num:495
Dear GLA membership, good day
Hope you are doing well. We have the honor to announce that REGIME FREIGHT AND LOGISTICS SDN BHD join GLA family by membership renewal. Regime join GLA family in 2018 and attended the 6th GLA Global Logistics conference in Shenzhen and will also attend the 7th GLA conference. If you need Malaysia service, you can feel free to contact Mr. Andrew. Below is his contact details and company brief introduction.
Ang
Regime Freight And Logistics Sdn Bhd
WEB: WWW.REGIME.COM.MY
Business and Project Development
E.Mail: Business@regime.com.my
HQ :Johor Bahru
Offices : Port Klang / Kluang / Kuantan
Daily Overland Cross Border Services Between Singapore and Malaysia

Company Brief Introduction:
REGIME FREIGHT & LOGISTICS was established in 2008 as one of the logistics specialists offers the most comprehensive supply chain management service to worldwide destination. At REGIME GROUP, we take pride in providing one stop total logistics services in all areas of our business. Through our close relationship and excellent alliance with selected global carrier, we are able to secure competitive rate of air & sea for our clients. We treat our client's cargo as our own and ensure that shipment are deliver to consignee as scheduled and also providing services that are cost effective as well as time saving.
Our commitment to quality is reflected in highly committed team, who serve customers that are looking for the highest quality in terms of relationships and requirements. We take a practical and realistic approach, no matter how big or small the job, simple or complex, we will carefully calculate the optimum logistics solutions and the time involved.
Mission Statement
We believe that, in a fast changing works our customer need a safe pair of hands which they can entrust their business. While working with REGIME GROUP there is peace in mind that you have got exactly that peace - Whenever, Whatever, Wherever.
Our forward looking and dynamic approach means that we never stand still. We constantly review and develop our services to match our customer's need and expectations.
SERVICES
Air and Sea Freight Services
Air & Sea Modal Freight Forwarding
Transhipments / Triangular Shipment
Air & Sea Consolidation / Deconsolidation
Chartering Service For Project Cargo
Customs Brokering
Transport & Warehouse Services
Ø Transport (Thailand - Malaysia - Singapore)
Ø Consolidation / Deconsolidation
Ø Chartering Service For Project Cargo
Ø Bonded Truck (Free Zone to Free Zone)
Ø Inventory & Warehouse Management
Ø Pallet of Bulk Storage
Ø Container Stuffing & Unstuffing
Ø Unpacking / Reposition / Sorting / Labeling
Custom Clearance (License Holder)
Ø Import Shipment
Ø Export Shipment
Ø East Malaysia Shipment
Ø Transhipment (Free Zone To Free Zone)
Cross Border (Thailand/Singapore/Batam)
Ø Chartered truck or consolidation truck (local Singapore)
Ø Singapore Permit (IG / ME / IT / II / OO )
Ø Chartered truck or consolidation truck (PSA/Changi airport, Keppel Distripark, Jurong Island)
Others
Ø Second hand container (Office / Warehouse Use)
Ø Marine Cargo Insurance
Ø Machine mover
Ø Fumigation / Phytosanitary Certificate / Import & Export Permit
Ø Apply Certificate Of Origin (Free Trade Agreements)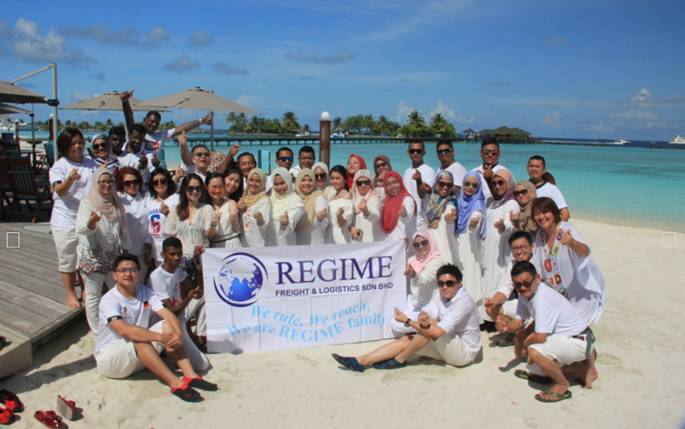 Team Photo
Welcome REGIME FREIGHT AND LOGISTICS SDN BHD join GLA family.
2018 the 6th GLA Panel Discussion Wonderful Review
2018 the 6th Global Logistics Conference Live Playback: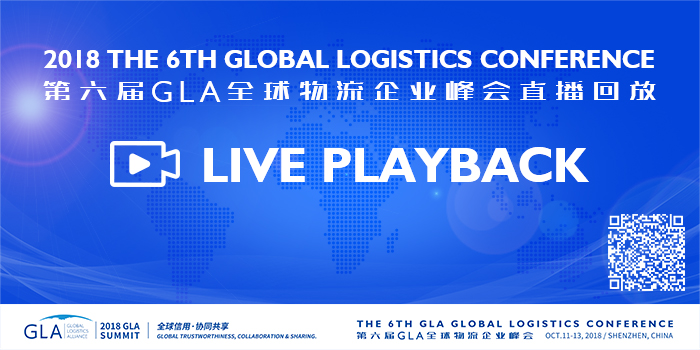 Prev:GLA Membership Renewal-Ryley Forwarding in UK Next:GLA Membership Renewal-GLOBAL CARGO LOGISTIX PVT LTD in India