GLA New Membership—POZITRON LOJISTIK HIZMETLER VE TIC. LTD. STI. in Turkey
Time:2019-04-18 Publisher:Foranting Num:285
Dear GLA Membership
Good day to you !
It is our honor to announce that POZITRON LOJISTIK HIZMETLER VE TIC. LTD. STI join GLA family as Turkey membership from 2019-2020. If you need any service from/to Turkey, please feel free to contact Mr. Ufuk KESKE and Mr. Suha BERKSOY, below are their contact details and company brief introduction. (Member ID: 8714)

Mr. Ufuk KESKE
Managing Director


Barış mah. Belediye cad. Ginza Lavinya Park sit.No:30
A Blok Kat:8 Ofis No:A64
Beylikdüzü/İstanbul/Turkey
IP Phone : +90 212 400 05 20 (7d/24h)
Fax: +90 212 853 64 35
Gsm: +90 533 732 68 32
E-mail: ufuk.keske@pozitronlogistics.com
Skype: Pozitron.ufuk
Suha BERKSOY
Project Cargo Manager
pozitron logistics
the RORO, the PROJECT, the MULTIMODAL
Izmir Branch , Turkey
Mobile: +90 555 631 23 13
IP Phone: +90 212 400 05 26 (7d/24h)
E-mail: suha.berksoy@pozitronlogistics.com
Skype: suha.berksoy
Company Introduction:
Pozitron Logistics has been serving since 2014 and mainly active on RoRo, Project and Multimodal shipments together with standard forwarding activities like as Sea/Land/Air freights.
We stand for prestige and trust in our sector with our experience and expert stuff.
With its competitive power, experience and expert stuff, Pozitron Logistics is a dynamic and creative organization.
We provide the most suitable solution to our customers for all transportation services.
The unique services under Pozitron Umbrella as below,
* Dedicated and experienced RoRo staff
* Flexible RoRo connection between Turkey and Worldwide mainly transhipped at Belgium with combination of different owners
* Daily Multimodal handlings by 45ft Cntr between Turkey and Europe
* Consulting on Break Bulk Shipments and acting as a Chartering Broker.
* Experienced survey team to attending Breakbulk shipments and issuing brief report.
* As per Turkey's geographical location, Pozitron Logistics fully capable to handle all kind cargoes from/to Far East, Middle East, Black Sea, CIS, Iraq via Turkey.
Please do not consider Pozitron as your partner only in Turkey, Please consider as a Gateway and Bridge between Europe/Asia/Black Sea.
* During seasonal time offering semi regular breakbulk service to Caspian Sea via Turkey.
* Sea (FCL / LCL) Transportation (Door to Door/Door to Port/Port to Port basis)
* Flexible Road (FTL / LTL) Transportation between Turkey and Europe, CIS and Middle East direct loads or via under transit through Turkey.
Service:
² Sea/Air/Land Freight
² 45ft Multimodal Handling
² RORO
² Project Cargoes
² Break Bulk Chartering
Welcome POZITRON LOJISTIK HIZMETLER VE TIC. LTD. STI. join GLA Family as Turkey membership.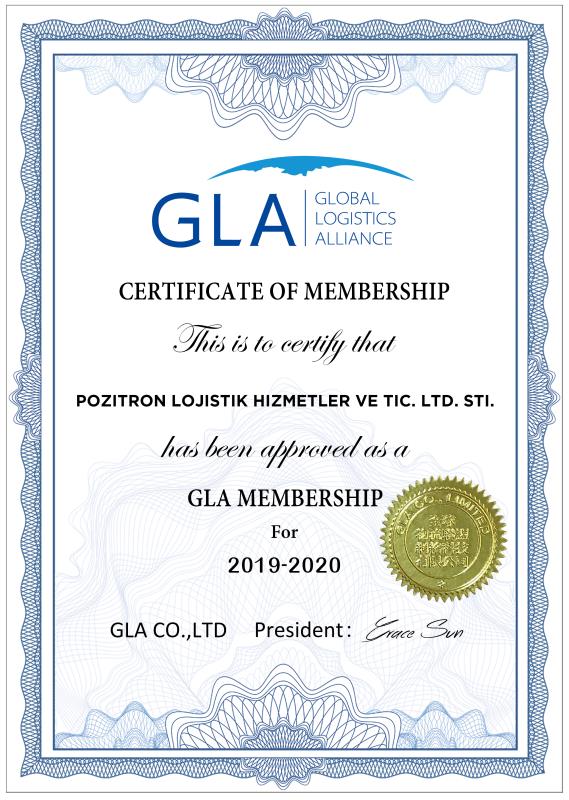 2018 the 6th GLA Panel Discussion Wonderful Review
2018 the 6th Global Logistics Conference Live Playback: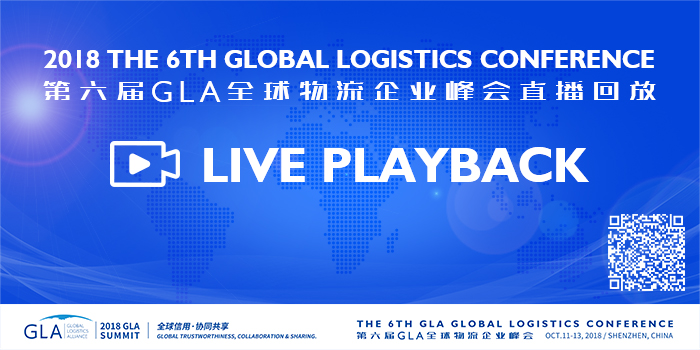 Prev:GLA New Membership—HB INTERNATIONAL in BangladeshNext:GLA New Membership-AOM Logistics Co., Ltd. from Viet Nam