GLA New Membership-"K" Line Logistics (Hong Kong) Ltd in China.
Time:2019-04-11 Publisher:Foranting Num:290
Dear GLA Membership, good day
We have the honor to announce that "K" Line Logistics (Hong Kong) Ltd. join GLA family as Hong Kong, China membership. If you need service from/to Hong Kong, u can contact Mr. Felix Kwok . Below is his contact details and company brief introduction.

Felix Kwok (Mr.) 郭顯奇
Regional Manager - Sales Team
"K" Line Logistics (Hong Kong) Ltd.
Unit 04-06, 17/F,
No.909 Cheung Sha Wan Road, Kowloon, Hong Kong
Dir: 852-2727 9101
Fax: 852-2727 9138
Mobile: 852-9235 3509
Email: felixkwok@hk.klinelogistics.com
Whatsapp:+85292353509
Website: www.klinelogistics.com
Company Introduction:
We are well established global logistics services provider in Hong Kong since 1985.
We belong to "K" Line Group and headquartered in Tokyo, Japan since 1919.
We have extensive networks in worldwide.
We have dedicated and experienced staff to handle your shipments in timely and cost-efficient manner.
Services Scopes:
* Sea Forwarding - FCL, LCL, Buyer Consolidation
* Air Forwarding - Air Export, Air Import
* Special Container Movement like Flat Rack, Opentop, Hanging Garment
* Dangerous Cargo Handling
* Cold Supply Chain management like reefer container movement, temperature-controlled cargo storage and delivery
* Customs Handling matters like HK customs declaration, China customs clearance
* Warehousing like acting as Regional Distribution Centre, Bond or non-bonded warehousing and other value-added services
* Trucking Services ( local and cross border trucking from HKG to China or vice versa, cross border trucking from China to Vietnam & other S.E Asia cities
* Rail Transport Services like China to Europe/UK/other area
* Multimodal Services like sea-air forwarding, sea-rail forwarding services ( e.g Japan-Xiamen by sea and Xiamen to Europe by rail)
* Hand Carry Services
* Insurance Buying
* Financing
* We could act as an agent for you about your South China/Hong Kong shipments.
* Welcome for any services upon request
Welcome "K" Line Logistics (Hong Kong) Ltd. join GLA family as Hong Kong, China membership. J
2018 the 6th GLA Panel Discussion Wonderful Review
2018 the 6th Global Logistics Conference Live Playback: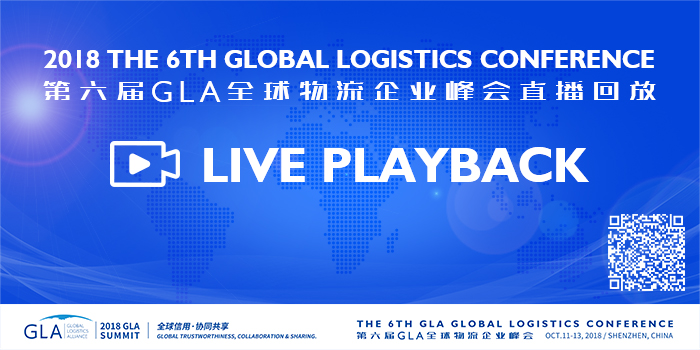 Prev:GLA New Membership-AOM Logistics Co., Ltd. from Viet NamNext:GLA New Membership - DK FREIGHT LLC in USA from 2019 to 2022