Shock! South Korea FTC will impose fines on many shipping companies because of the increase in freight rate
Time:2022-01-20 Publisher:Kevin Num:542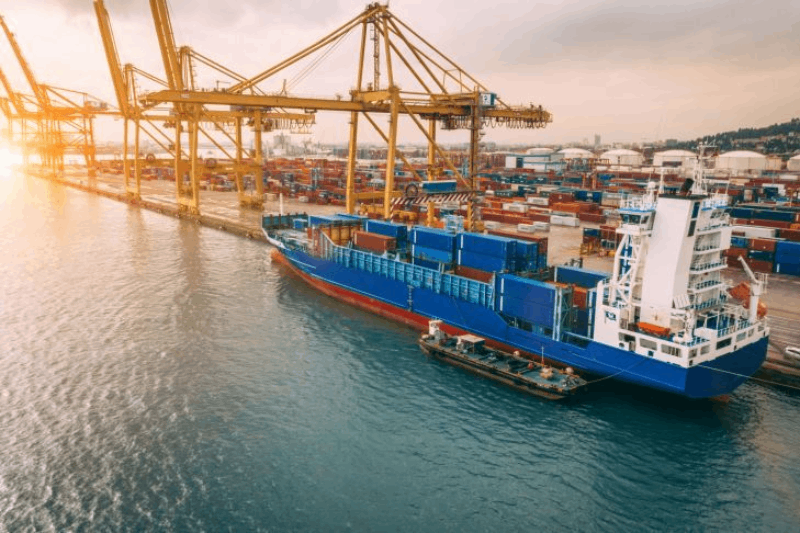 In the past two years, the sea freight has been at a high level, and many shipping companies have made a lot of profits. But some of these profits do make people angry.
According to relevant media reports, a regulatory agency in South Korea said that it had fined 23 shipping companies, including COSCO Shipping, Wanhai and EVA, with a total amount of US $80.7 million.
Why? The reason given by the agency is that these shipping companies collude to raise the freight price, so that the freight of Southeast Asian routes remains high.
According to statistics, among these shipping companies, Korea shipping was fined the most, a total of about US $24.86 million.
The agency said that from December 2003 to December 2018, these shipping companies met 541 times and reached 120 agreements on the freight of Southeast Asian routes.
In fact, in 2003, five South Korean shipping companies set the threshold of minimum rates for Southeast Asia.
Due to the rising freight rates, antitrust agencies around the world have been investigating various shipping companies. At that time, the British International Freight Association called on the British government to uncover the ugly side of the global container shipping industry.
In May 2021, the Korea Fair Trade Commission(FTC) informed Koryo shipping's shipping companies that they might be fined 672 million US dollars. This has aroused the dissatisfaction of the Korean shipowners' Association and the shipping association, because they are worried that the huge fine will hinder their business.
In August of the same year, an American furniture supplier sued MCS and COSCO, the world's two largest shipping companies, for unreasonable sea freight. The amount of litigation at that time was $500000.
(Related reading: the shipping company was complicated and FMC intervened in the investigation)
Wan Hai and EVA both said that they had not been notified in writing of the agency's fine.
EVA shipping said that the relevant punishment provisions still need further analysis and review, so it is patiently waiting for the notice. At the same time, in order to ensure the rights and interests of the company, administrative relief will be applied for when necessary.
2019 the 7th GLA Panel Discussion Wonderful Review
Prev:FedEx will hire three ships to dock at military portsNext:Warning of ship delay, the crew of several ships were infected with Omicron