GLA MEMBER RENEWAL | Marvel Freight Limited from BANGLADESH
Time:2021-04-09 Publisher:Kevin Num:566
It is our honor to announce that Marvel Freight Limited In BANGLADESH renews GLA family as BANGLADESH membership from 2021 to 2024. If you need any service from/to BANGLADESH, please feel free to contact Md. - Khorshed Alam

About Marvel Freight Limited
Marvel Freight Ltd. is an international freight forwarder with a hands-on approach towards our customers needs. Our key objective is to master trouble-free movement of goods worldwide on behalf of the many importers and exporters whom we represent.
At Marvel Freight Ltd. the full focus of our organization is on assisting our international trading clients through our worldwide capabilities. A consistent & efficient program is designed to provide the most cost effective mode of transportation available. We work to secure measurable dollar savings for our clients.
To achieve these savings our dedicated staff of transportation experts develop detailed rate quotations and logistics mapping worldwide. This integrated system of coordination and follow through results in expeditious and economical movement of our clients merchandise from point of origin to final destinations.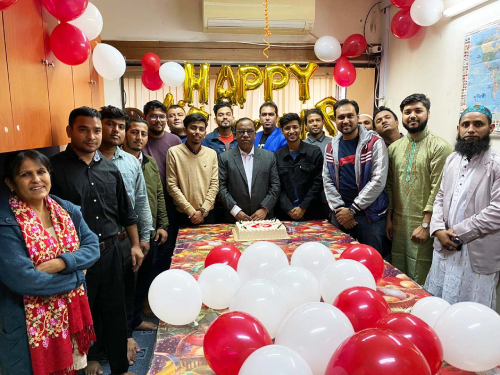 Their Services Include:
Sea freight forwarder , Air freight forwarder

LCL , Perishable Shipments , Live Animal shipments
Let's warmly welcome Marvel Freight Limited.to renew as GLA BANGLADESH membership from 2021 to 2024

2019 the 7th GLA Panel Discussion Wonderful Review
Prev:Global trade will continue to recoverNext:New Golden Member From Cameroon—— Rainbow Express