GLA WEEKLY STAR| TOTAL AFRICAN FREIGHT FORWARDING SOLUTION PROVIDER---FIRST MOVE LOGISTICS
Time:2021-01-12 Publisher:Bridge Num:155
Today GLA will introduce one of our most competent African members, who can handle all kinds of freight forwarding tasks in many countries in Africa----FIRST MOVE LOGISTICS.
Here's one bill of lading from first move logistics. In this case they delivered 4x20' of fabrics from Lome Port, Togo to Onne Port, Nigeria. Then transport by road to Kano State, Nigeria.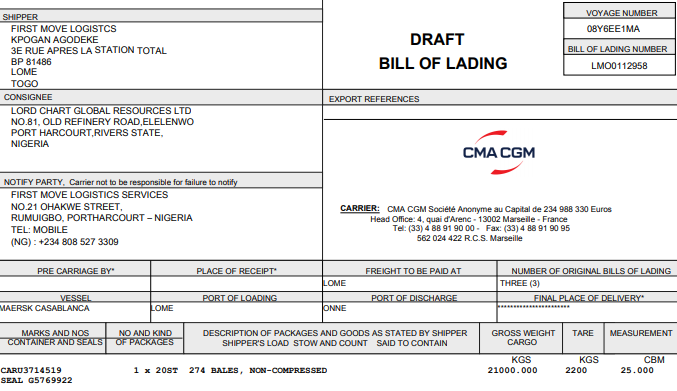 BILL OF LADING IN THIS CASE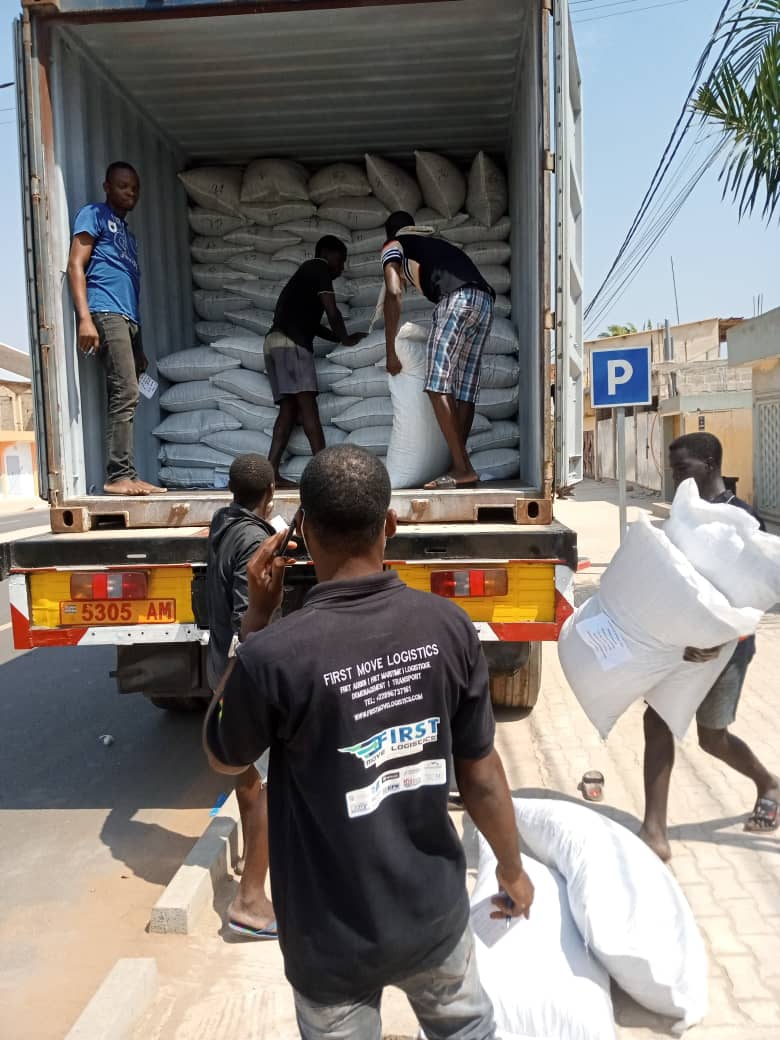 Road door-to-door service
Their client was very satisfied with their service. This is a typical case of first move logistics daily job.
Due to their broad partner network in African countries, they are expert in dealing with cross-border freight forwarding business. Their Head Office locates in Benin Republic with branches in Lome-Togo and Port Harcourt -Nigeria. First Move Logistics have partners in all the remaining 51 countries in Africa and over 100 countries in other continents of the world.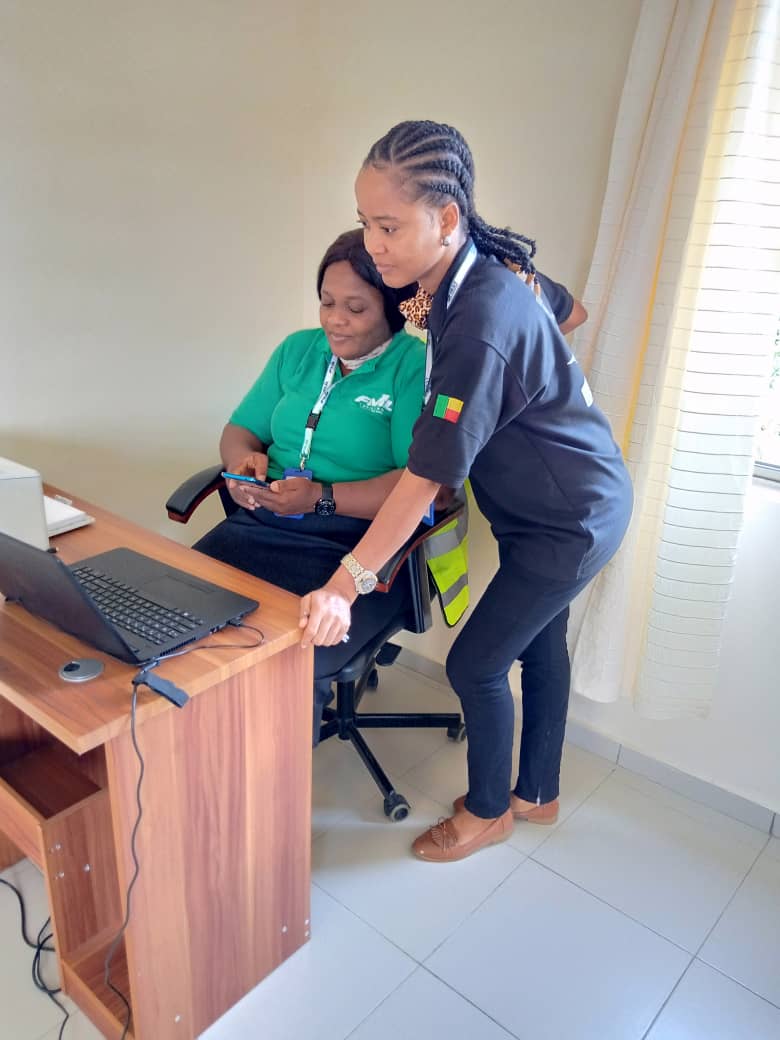 In 2019 FML was nominated a sub-contractor for DHL Global Forwarding in Benin Republic and has been delivering excellently.
FML also has a sister company www.fmltrading.com, which handles all her global trading and has been meeting the needs of Agro traders globally.
FML have cooperated with GLA since June 20th 2020, and cooperate well with other members in GLA.
GLA members pay attention!If you have any freight relating African countries, you can fully trust in First Move Logistics. Because of their rich experience in freight forwarding in Africa, they can provide you the best solution.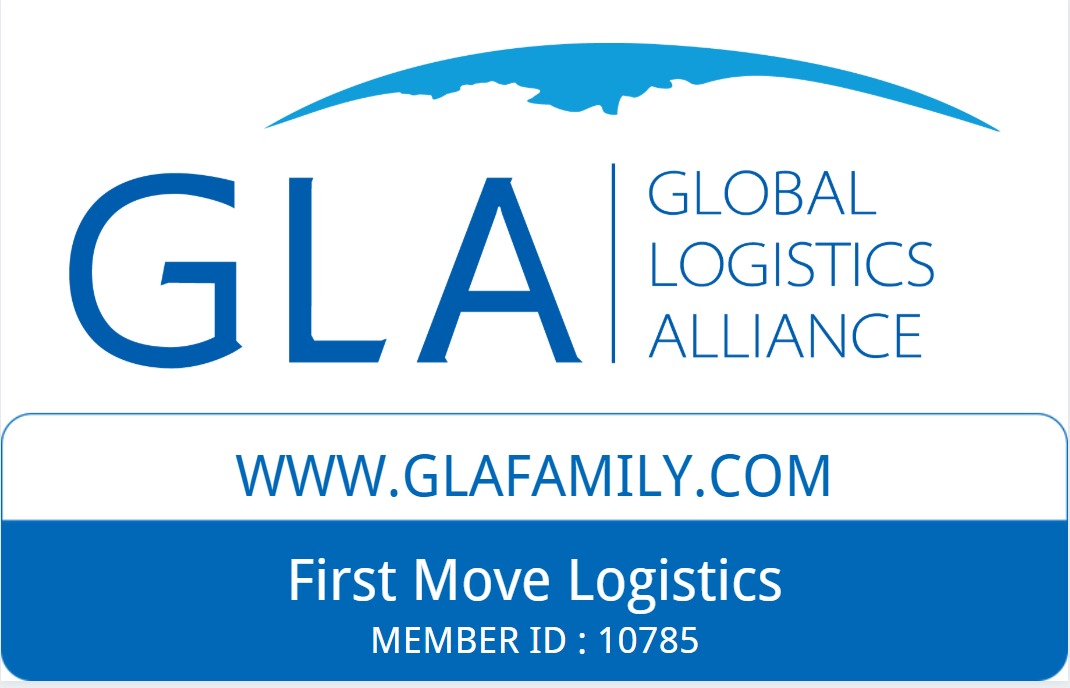 2019 the 7th GLA Panel Discussion Wonderful Review
Prev:GLA NEW MEMBERSHIP| Freightmark Logistics from SingaporeNext:GLA NEW MEMBERSHIP| Team Freight Forwarding. from Netherlands