GLA NEW MEMBERSHIP| D. D. SHIPPING & LOGISTICS from India
Time:2021-01-11 Publisher:Bridge Num:102
It is our honor to announce that D. D. SHIPPING & LOGISTICS has joined GLA family as Indian membership from 2020-2021. If you need any service from/to India , please feel free to contact Mr DINESH KUMAR ANAND.
Company Introduction
DD SHIPPING & LOGISTICS is in 11 years is wholly an International Freight forwarding Company managed by a team of professionals who are dedicated and sincere to responding promptly to customer demands.
We offers professional and personalized services guidance in all international trading process including how to save time by curtailing . More details pls visit : www.ddshipping.in
Services
Ø Sea Freight Forwarding
Ø Air Freight Forwarding
Ø Cargo Warehousing
Ø Custom Clearance-Import/Export
Ø Cargo Consolidation Services
Ø Transportation
Ø Door to Door Delivery
Ø Multimodal Transport Services
Welcome D. D. SHIPPING & LOGISTICS to be part of GLA Family.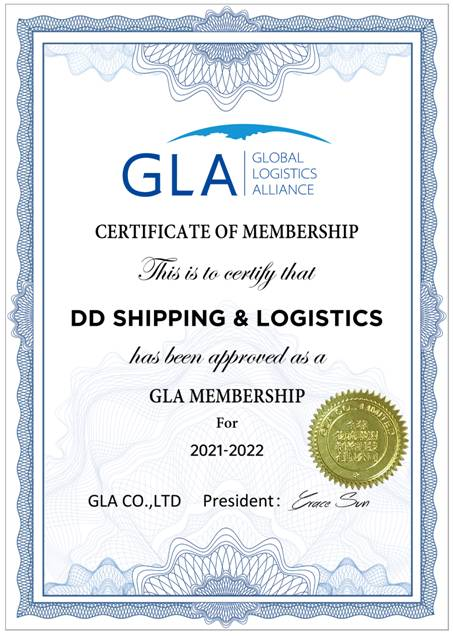 2019 the 7th GLA Panel Discussion Wonderful Review
Prev:CHINA'S SEVERE SHORTAGE OF CONTAINERS HAS LED TO SOARING FREIGHT RATES AT THE END OF 2020Next:GLA NEW MEMBERSHIP| SHANGHAI TOP WAY INTERNATIONAL TRANSPORT CO.LTD. from China