GLA Membership - INTER FRET CONSOLIDATORS ULUS TAS TIC AS from Turkey.
Time:2019-01-22 Publisher:Amy Num:331
Dear Friends , good day
Trust you are doing fairly well.
We have the honor to announce that INTER FRET CONSOLIDATORS ULUS TAS TIC AS joins GLA family as GLA Turkey membership. If you need any service from/to Turkey, you can feel free to contact Mr. Seyhan, below is their company brief introduction:
Company Introduction:
We are a fully functional freight forwarder , providing COMPLETE SCM solutions, including Domestic/International Transportation, Special/Project Cargos, Warehouse/Distribution, and self-developed & tailor-made IT Solutions.
We also have branch offices in Dubai ,Iraq Erbil , so you can experience the same level of service in Vietnam, as well.
We are also official partners and consultant for many government authorities, our policy is to respond quickly to our agents/clients with clear-cut information under full knowledge.
Main Service:
Ø Air Freight Forwarding
Ø Ocean Freight Forwarding
Ø Over Sized or Over Weight Cargoes
Ø Project Cargoes
Ø Inland Trucking Service
Ø Customs Clearance
Ø Warehouse/Distribution Service (normal, bonded, VMI)
Ø Complete IT solution for SCM (real-time Track & Trace, Forwarding Management, Procurement Management, Warehouse/Distribution Management, Balancing/Liquidation Management)
Ø Consultation of Logistics Service
Let's welcome INTER FRET CONSOLIDATORS ULUS TAS TIC AS joins GLA family as GLA Turkey membership.
2018 the 6th GLA Panel Discussion Wonderful Review
2018 the 6th Global Logistics Conference Live Playback: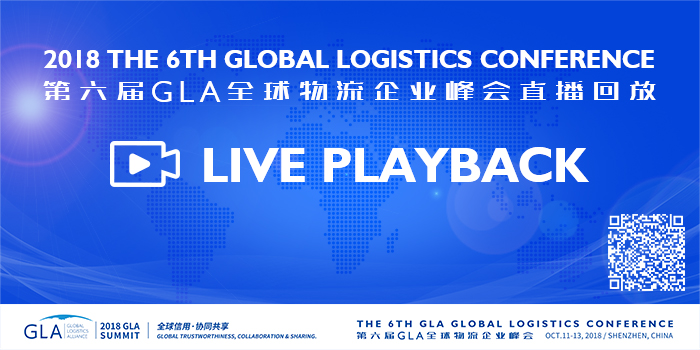 Prev:GLA Membership — ViT Logistics s.r.o. in Czech RepublicNext:GLA Membership - RELIABLE FREIGHT & FORWARDING from South Africa.