GLA Membership - VENEZUELAN INTERNATIONAL LOGISTIC "VILCA", C.A. in Venezuela
Time:2019-01-22 Publisher:Amy Num:330
Dear Friends , good day
We have the honor to announce that VENEZUELAN INTERNATIONAL LOGISTIC "VILCA", C.A. join GLA family as Venezuela membership from 2019-2022. If you need any service from/to Venezuela, please feel free to contact Juan Miguel Polese S., below is their company brief introduction.

Company Profile:

In 1998, after having worked for several years in the Shipping, Stevedoring and Stowage Agency sector, Ms. Haydee Silva made the decision to create a company that could provide other value-added services to her clients. This is how Venezuelan International Logistic "VILCA", C.A. was born.
Through the time and in accordance with the needs and requirements of our customers, VILCA has expanded its services by offering efficient and complete solutions now a day, for the transportation of Contenerized Cargo (FCL), Consolidated Cargo (LCL), Air Cargo, Break Bulk cargoes, Chartering of Vessels and Airplanes, Door to Door Deliveries, among others.
After twenty (20) years in the business we can assure you that we focus on understanding our customers' needs and we make all the efforts in providing the most profitable and efficient service possible.
Through our strategic associations with business Allies, we count now a day with more than 1000 ofices at global level which allows us to handle shipments from and to anywhere in the world.
Being a family business we are flexible, capable to take decisions in minutes, very proud to serve our customers' needs in a personalized manner, the way they deserve. That is why our motto is: "If your cargo is your priority, it is also ours"
Company Services:
Ø FCL - Full Contianer Load
Ø LCL - Less than Container Load
Ø Customs Brokerage
Ø Air Cargo
Ø Inland
Ø Warehousing
Ø Dangerous Goods
Ø Temperture Controlled Cargo
Welcome VENEZUELAN INTERNATIONAL LOGISTIC "VILCA", C.A. to join GLA family as Venezuela membership.
2018 the 6th GLA Panel Discussion Wonderful Review
2018 the 6th Global Logistics Conference Live Playback: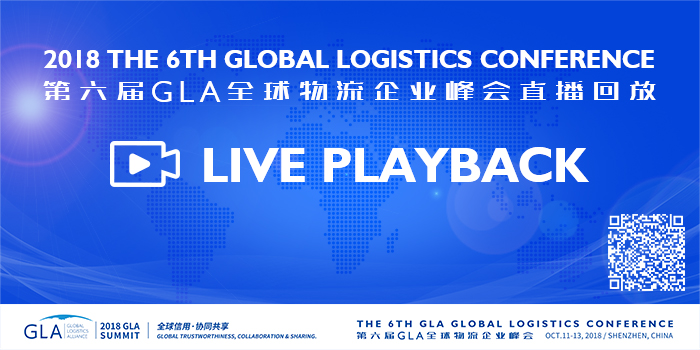 Prev:GLA Membership - RELIABLE FREIGHT & FORWARDING from South Africa.Next:GLA Membership - WORLDWISE FREIGHT (M) SDN BHD in Malaysia