GLA Visiting Notes - Mr.Muhammad Faiz From Pakistan.
Time:2018-12-03 Publisher:Amy Num:230
Mr Muhammad Faiz, the director from CORE LOGISTICS in Pakistan visited GLA family on 30th Nov and had a good communication with GLA president Mrs Grace for future close cooperation in business. They have been known each other since 2006.
Mr Muhammad Faiz has been working in logistics industry for over decades and his company enjoy good reputation in logistics field. He mentioned "We are eager to cooperate with agents with reliability which can provide competitive rates and good services, I'm glad to be GLA membership and give support to GLA family and GLA members. In modern times, we need to learn from each other, share with each other. China and Pakistan have good relationship, I like China and I also like to support GLA in Pakistan and introduce my reliable friends to GLA. "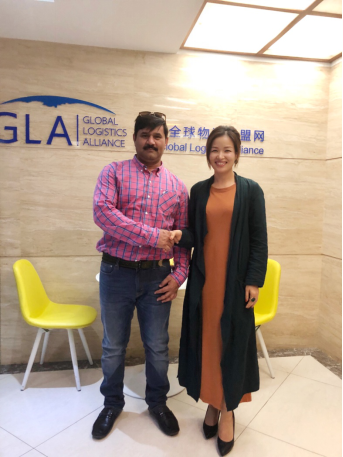 Core logistics was formed in June 2005 by a group of young and energetic entrepreneurs with over 7 years of experience in International freight forwarding industry. A subsidiary company of Aliz International (Pvt) Ltd which includes the following companies as well .
Services:
Air and sea export
Air and sea imports
Break bulk handling
Transit cargo handling by sea/air and air/sea
Door deliveries
Chartering Project cargo handling
Hazardous cargo handling
GLA is global logistics information sharing platform for logistics company. Now we have more than 5000 members from 128 countries. Meanwhile, GLA is logistics solution supply chain platform for International EPC shipments. More than 14 years logistics experience, we accumulate with more than 20000 successful cases. As a leading global project logistics solution platform, GLA adopts "Internet + traditional international project logistics + supply chain finance" mode to create approbatory values for clients continuously.
Best regards,
Amy Liu
GLA CO.,LTD.
Email: member30@glafamily.com
Mob: +8613713616105
Skype: member30
Website: www.glafamily.com
Address: 2111, 21st Floor, HongChang Plaza, Shennan Dong Road NO 2001, Luohu district, Shenzhen, China
2018 the 6th GLA Panel Discussion Wonderful Review
2018 the 6th Global Logistics Conference Live Playback: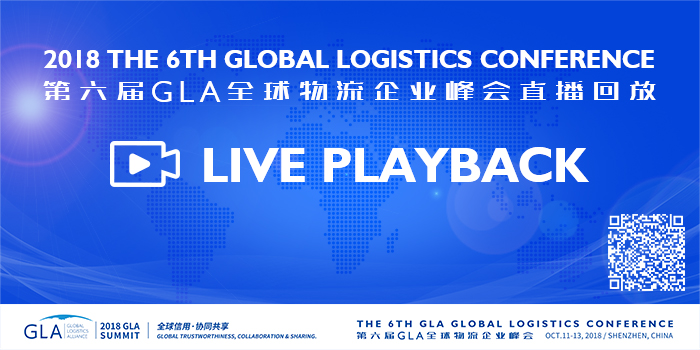 Prev:GLA Membership Renewal - HEUMEN LOGISTICS BV in NetherlandsNext:GLA Membership-PrimeLogistics in Lithuania