GLA Membership Renewal-EFA Uluslararası Nak ve Dış Tic Ltd Şti in Turkey
Time:2018-11-23 Publisher:Amy Num:180
Dear Friends, good day
We have the honor to announce that EFA Uluslararası Nak ve Dış Tic Ltd Şti join GLA family by Membership Renewal in 2018. If you need service from/to Turkey, you can feel free to contact Ms. Ceyda, below is her contact details and company brief introduction.
Company Brief introduction:
EFA International Transport and Trade Company is an Istanbul based company with a young and dynamic workforce of experts led by professionals with years of freight forwarding experience.
• With a wide agency network spread across the world, we dispatch all import and export freights via maritime, airline and road transport from one corner to another corner of the world. We are committed to serve our customers in the most-time efficient way acting as a 'bridge' with contracted carriers and international connections all around the world.
• We always seek to build a strong business partnership with our customers, using the state of the art communication technologies to offer them the most cost-effective services.
• Putting customer satisfaction first, we are dedicated to fast and safe delivery, offering the best freight charges and conditions.
International air freight
Our young, dynamic and experienced work force is always there for you to meet all your air freight requirements from minimum to maximum cargo weights at low commission rates and with the best positioned flights.
Our International air freight Services include:
• Import/Export freights,
• Strong network,
• Consolidation services,
• Door to door delivery,
• Project based freight transport,
• Fast, reliable and effective service,
• Maritime + Air / Air + Maritime service.
Maritime Freight Transport
We provide container shipping and forwarding services from Turkey to all over the world and from all over the world to Turkish ports offering our customers alternatives of price deals with world renowned carriers such as Msc, CMA-CGM, Maersk, Csav Norasia, COSCO, OOCL.
Our Maritime Freight Transport services include;

• Import/Export freights,
• Full Container Load (FCL)/ Less Than Container Load freights,
• Regular Services,
• Port to Port & Door to Door delivery
• Transit shipments via Turkey,
• Special container freights (Opentop, Flatrack, Reefer v.b.),
• Customs Clearance and insurance services,
• Courier service for timely and regular document delivery
• Fast, reliable and effective service.
Our Maritime Freight Transport Routes;

• Chinese Ports,
• Far East,
• Middle East ,
• America,
• Europe,
• Mediterranean,
• Africa,
• Australia
International road transportation
We meet road transport needs of our customers at low costs through deals with our partners mainly operating in Europe.
Our International road transportation Services include;

• Import/Export Freights,
• Fcl / Lcl Freights,
• Hanging textile transport,
• Box Trucks,
• Insurance services,
• Inland and overseas customs clearance services,
• Warehousing services,
• Inland transport service,
• Fast, reliable and effective service.
Insurance Services
Efa International Transport Company also offers cost-efficient and reliable insurance services to protect customers against all risks. We provide assurance for all risks that might occur during transportation of your goods.
Welcome EFA Uluslararası Nak ve Dış Tic Ltd Şti join GLA family as Turkey Membership.
2018 the 6th GLA Panel Discussion Wonderful Review
2018 the 6th Global Logistics Conference Live Playback: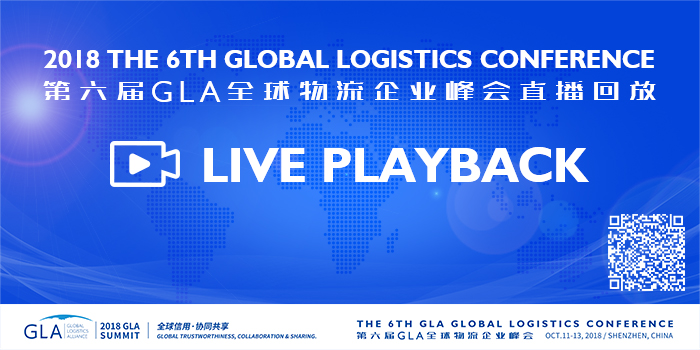 Prev:GLA Membership - Asia Top Logistics Limited in HongKongNext:GLA Membership - PT Hanala Mahani Lestari in Indonesia